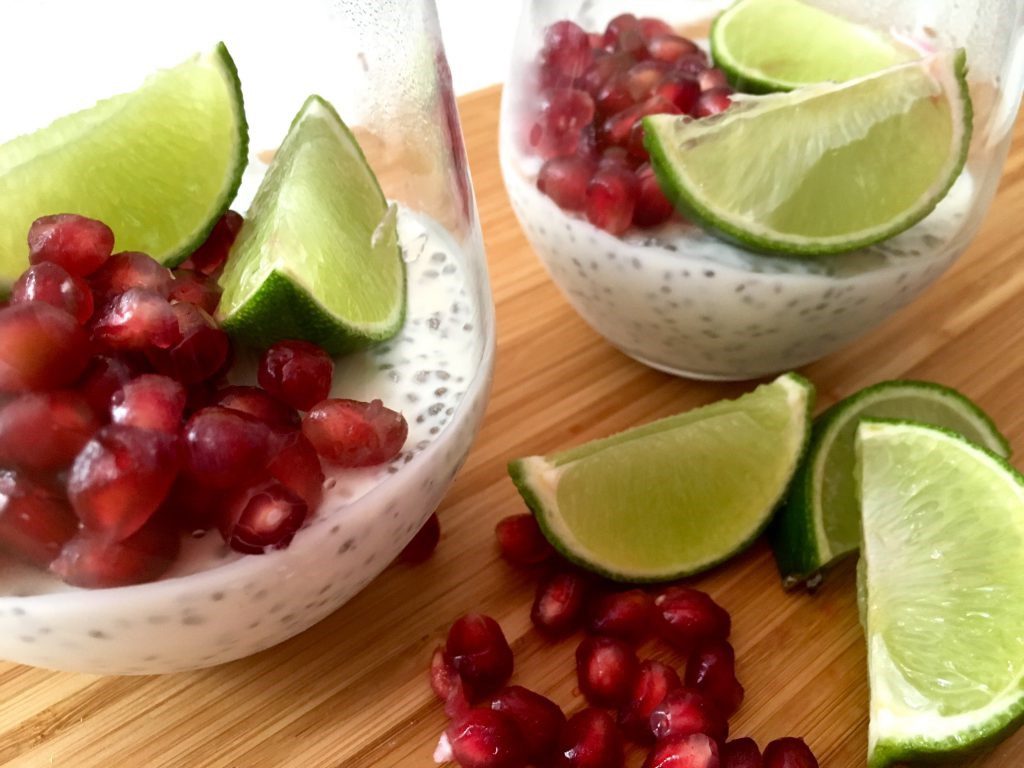 Sunn dessert, ikke så ofte man hører de to ordene i den rekkefølgen. Men dette er altså en sunn dessert.
Ikke bare er det godt for den slanke linje, det er også innmari enkelt og veldig godt. Dette er ganske enkelt en vinn-vinn-vinn situasjon.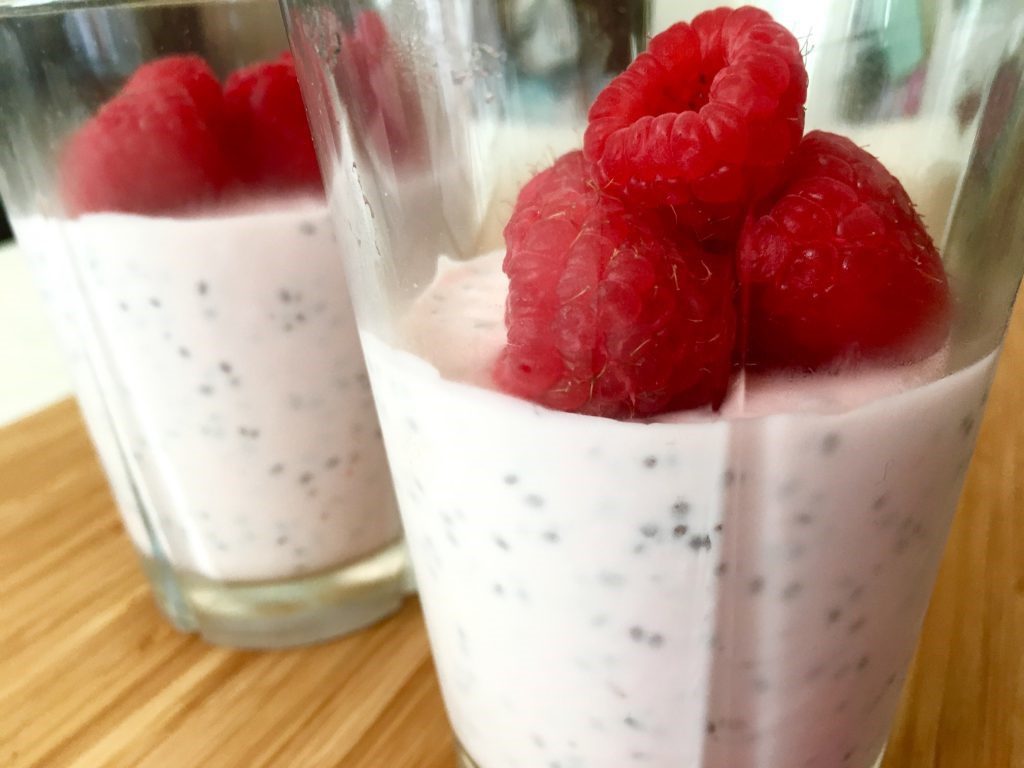 Så hva skal til for å lage denne herligheten? Ganske lite egentlig, en boks med kesam, to spiseskjeer med chiafrø og hvis du ønsker bær eller frukt på toppen.
Jeg valgte å kjøpe kesam med smak, jeg valgte en med lime og en med bringebær. Begge smakte veldig godt, men syntes den med lime var litt mer spennende i smak. Men det er opp til hver enkelt, man kan også kjøpe vaniljekesam.
Chiapudding
2017-03-30 08:17:10
Ingredienser
1.1 boks med kesam (smak er opp til deg)
2.2 ss chiafrø
Fremgangsmåte
1.Bland frøene med kesamen i boksen og fordel det så på to glass. Disse skal stå i minst et par timer i kjøleskap til den blir fast, men aller helst la det stå over natten. Gjerne ha på bær eller frukt for å gi en friskere smak. Jeg brukte granateple, lime og bringebær.
Soldrøm http://soldrom.com/
Comments
Kommentarer