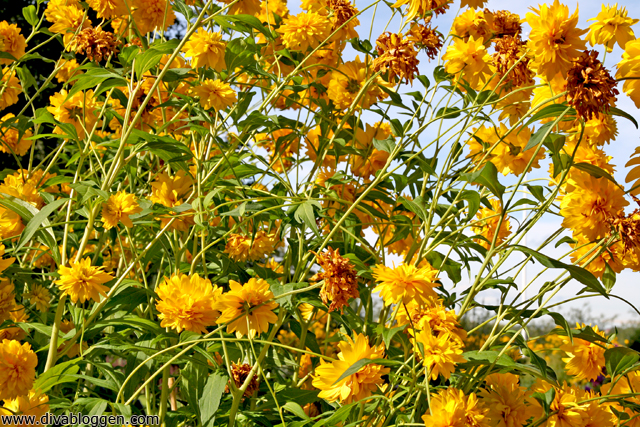 I am a child of the universe, my atoms (yours as well), descends from stars that exploded a long, long time ago. This is a very simplified version of the creation, but isn't it beautiful? I love astronomy, and my big icons in this field are Dr. Stephen Hawking and Dr. Michio Kaku. Knowledge is power, therefor I'm on this never ending quest to learn more, and I'm always reading a book.
The nature (environment) and animals have always played a big part of my life. I love hiking in the forest, spend time in/under/by the sea and standing on top of a mountain. Nature is the purest form of magic, it is truly amazing. I know I sound like an old hippie freak. Perhaps I am? I am a daughter of two "hippie" parents, that startet the organic vegetables movement in Denmark in the 80s. Healthy and fresh vegetables, there is nothing like it. My best memories from my childhood in Denmark are from the time I ate tomatoes in the green house. Nothing has ever tasted this good.
I believe in recycling, taking better care of the Earth has never been more important after years with disregarding it's needs. I do try to buy organic, fairtrade and I stay away from products I know are testing on animals. I can always do better, but little by little I hope I'll become that person I wish to be.
I look at myself as a sea creature. I must live close to the sea, if not I would feel traped and isolated. I think it's my danish genes. And my norwegian genes makes me addicted to splendid nature (which is everywhere in this country).
Personally I have the pleasure to be the owner of three cute bunnies. Alvin Vivaldi (boy), Lucy Buster (girl) and Button (girl). I've grown up in a house with animals. Mostly cats, I used to ride horses and was always near the animals when we were travelling. Sheeps, cows, goats, you name it, when I saw I had to pet them.
I don't eat meat, and try to live a vegan lifestyle. Staying away from meat is fine, I really don't miss it. I want to eat ethical food and live a ethic lifestyle.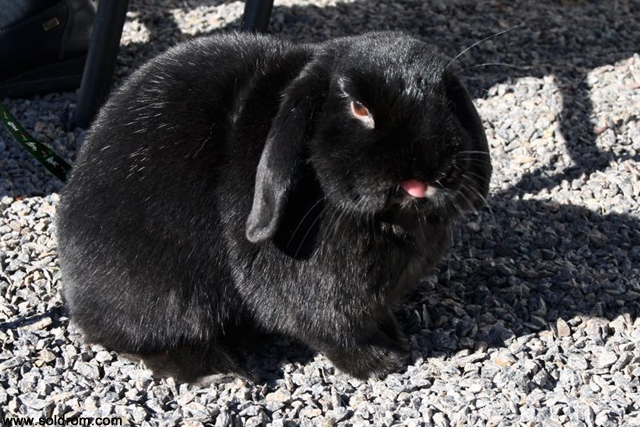 Buster beeing a typical teen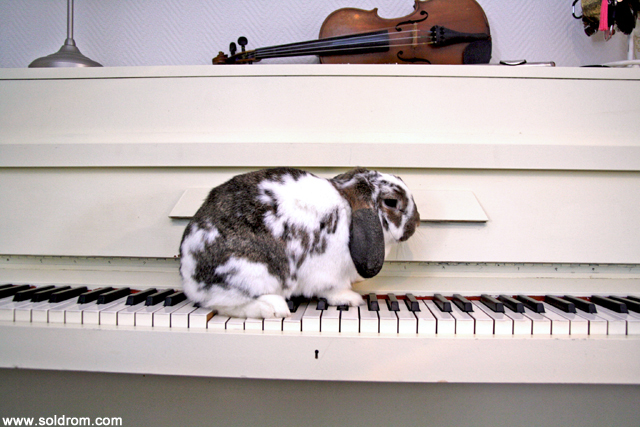 My musical bunny (he jumps on the piano on his own, nothing arranged)
As I mentioned earlier, I do not support brands and products that are testing on animals. Here is my list.
Animal friendly products:
Cosmetics
Anastasia
Ardell
Aromaleigh
Barry M
Blinc
By Lauren Luke
China Glaze
Coastal Scents
Depend Cosmetic
Duwop
E. Funkhouser
e.l.f.
Elizabeth Arden
Essie
Furless
Fusion of colors
Giovanni
Glo Minerals
GOSH
H&M (Hennes & Mauritz)
ID Bare Escentuals (Bare Minerals)
InStyle Studio Corp
Isadora
Jane Iredale
Juice Beauty
Laura Mercier
L.A. Colors
Make Up Store
Makeup Mekka
MD Formulations
Mexx
Model Inc (tester på modeller, ikke dyr)
NARS
Nilens Jord
Nubar
NYX
Nvey Eco
Nouba
OPI
Oriflame
Revlon
Sonia Kashuk
Stila
Too Faced
Trucco
Urban Decay
YSL (Yves Saint Laurent)
Youngblood
Skincare
ACO
Babor
Badger
Balm Balm
Bella Lucce
Biotherm
Bodyshop
Carita
Caudalie
Clarins
Clinique
Color my image
Darphin
Declarè
Decléor
Dermalogica
Dr. Brandt
Dr. Hauschka
Dr. Jart
Dr. Kadir
Druide
Elemis
Elizabeth Arden
EOS
Estee Lauder
Exuviance
FACE Stockholm
Green People
Guinot
Holistic body care
H&M (Hennes & Mauritz)
Jan Marini
Jo Wood Organics
Karin Herzog
Kiss my face
La Mer
Lush
Mama Mio
Matas
Nuskin
Ole Henriksen
Organic Moisturizing Hand Sanitizer
Origins
Pevonia Botanica
Priori
Queen Helene
Ren
Sapien Men
Simple
Soap & Glory
Tyra Skin Care
Tomtombaby
Yes to carrots
Weleda
Xen-tan
Hairproducts
Amazonia Preciosa
Burt's Bees
Forest Nymphs
Fudge
H&M (Hennes & Mauritz)
John Frieda
John Masters Organics
KMS
L'Anza
Lee Stafford
Lush
Murad
Sebastian Professional
Siren Beauty
Tints of Nature
Yes to carrots
Designers and their products
Donna Karan
KISS products
Michael Kors
Moods of Norway
Prada
Tommy Hilfiger
Victoria´s Secret
Other
Ecover (rengjøringsmidler)
ECO (rengjøringsmidler)
Ellen tamponger
Hello Kitty
Lucky Duck
Natracare Tamponger og bind
New Age Products
Queen of Trees
Rainbow Brite
RFSU (intimpleie, kondomer, glidemidler)
Rema 1000 (rengjøringsmidler)
Svanelaboratoriet
Tomtom baby & Mama
V-dog (hundemat)
V-pure
Womankind
Zendium

These are testing on animals:
Cosmetic
Axe (deodoranter)
Benefit
Bobbi Brown
Chanel
Clinique
Dior
Estee Lauder
Guerlain
Helena Rubinstein
Lancôme
L`Oréal
L`Occitane
Lumene
MAC
Mary Kay
Maybelline
MaxFactor
Neutral
Smashbox
Skincare
A-Derma
Avéne
Aveeno (Johnson & Johnson)
Bain de Soleil (solbrunning)
Cacharel (L'Oreal)
Coppertone (Schering-Plough)
Dove
Dr. Greve
HTH
Kanebo
Nivea
Neutrogena
Olay
Piz Buin
Shiseido
Shu Uemura
St. Ives
Vaseline Intensive Care
Vichy
Yves Rocher
Hairproducts
Clairol (hårfarge)
Define
Garnier
Gliss
Got2b
Head & Shoulders
Joico
Kerastase
Matis
Matrix
Old Spice
Palmolive
Redken
Scandinavian Formula
Schwarzkopf
Sunsilk
TIGI
Tony & Guy
VO5
Wella
Designers and their products
Bjørn Borg
Chanel
Dior
Dolce & Gabbana
First Price
Ferrari
Giorgio Armani
Gucci
Puma
Ralph Lauren Fragrances
Valentino
Other
Änglamark Sensibel
Aim (Church & Dwight)
Always (bind og tamponger)
Ajax
Arm & Hammer (Church & Dwight)
Armor All (rengjøring)
Arrid (Church & Dwight)
Aussie (rengjøring)
Bic Corporation
Blenda (vaskemidler)
Blistex
Church & Dwight (Arm & Hammer)
Clean & Clear (Johnson & Johnson)
Clorox Close-up (Church & Dwight)
Colgate (tannkrem)
Compeed
Crest (Procter & Gamble)
Comfort (vaskemidler)
Dial Corporation
Domestos
Duracell
Gillette
Glade
JIF
Johnson & Johnson
Klorin
Kløver Vaseline
Krystal
IKEA
Libresse
Listerine
Lilleborg (Lano o.l.)
LUX
Lypsyl
Milo
O.B.
OMO
Q-tips
Rembrandt (tannbleking)
Sov Godt
Sterilan
Sun / Sun Light
Swiffer
Tampax
Vanish
Zalo
Information about this list is from these websites: