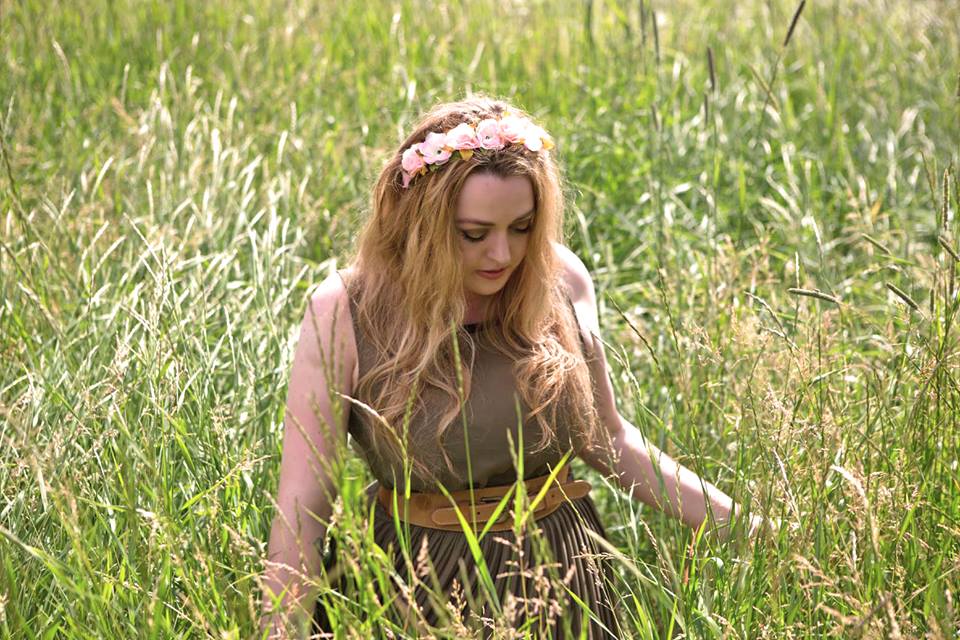 Photo: Lars Boyesen
About me:
My name is Marie Antoinette and I am a multiartist. I have many creative passions, some of them I do for fun, some are my work. Beeing creative is very important to me, and I can't imagine myself not creating. Music, photography, writing, painting, webdesign… I could go on and on.
I have a B.A. in History of Arts from the University of Oslo, I also have an education in Organization and leadership. I love to organize and work with other people. I usually have many ideas in my head and love the beginning of any projects. The creation of it all is the part I love the most. Finishing is fun too, but the beginnings *sigh* are truly magic.
I started to draw and paint from the age of two, one of my first portraits from that era is one I did of Tina Turner. It doesn't look anything like mrs. Turner, but you catch my drift. Right? I used to draw a lot in my childhood, but now I mostly paint. Nothing fancy, just therapeutic and for fun.
Besides my love of art, which is very clear to anybody who knows me. My biggest passion in life is music. Music is what I live for, what heals me when I'm sad, when I'm joyful, music has always been there in my life. I played the flute since I was 7 or 8, startet to sing in different choirs and have sung in operas like Carmen and La Traviata. I love classical music, I started to listen to opera when I was 8 years old. Toreador from Carmen was my favourite tune, what a festive and energetic song.
I also love rock'n'roll, mostly bands from the 70s and 80s, but there are some good bands out there right now. I am not only a brightfan (Sarah Brightman, hey it's classical), I'm also a darkling (The Darkness). I don't sing classical anymore, it took too much of my time, but I still sing. Now I am one of those girls playing the piano and singing contemporary pop/rock and folk music.
Not only the arts have got a hold of my heart, I really love science. And my two heroes are Dr. Michio Kaku and Dr. Stephen Hawking. In other words I am a big fan of astronomy. I read, watch, listen to anything I can find about space. I love the universe!
About Soldrom:
In Scandinavian Soldrøm can be translated to "dreams of the Sun". I want my little blog to be a place of happiness and warmth, just like the sun. In my logo I added the sunflower, I really love how it constantly turns towards the sun, always reaching, growing and standing tall. I want to inspire others to be more outside in nature, see more of the cultural treasures in their area, and go back to the more natural way of living.
My previous blog, Divabloggen (you'll see the name as a photo credit on my old posts) were heading in so many directions, I felt completely overwhelmed by the chaos I had created. I had to take a break and figure out what I want from my blog, and what am I really pasionate about. I realised that what I wanted to write about is nature, culture and creativity. I also wanted to write in english again, since there were so many visits from all around the World. And there is only so much Google translate can do…
So I created Soldrom in June 2014, and the rest is history. Hope you'll enjoy my blog. Peace and love.
Marie Antoinette
P.S. I never in a million years thought I would write this much about myself, if you've read it all, wow, you are like a-m-a-z-i-n-g. Read more about my passion for nature and the environment here.