Welcome to freebies!
As you may have notices, I've recently added a new category on my menu called freebies. I live for the creative, and I know so many otheres do to, so why not help and inspire each other?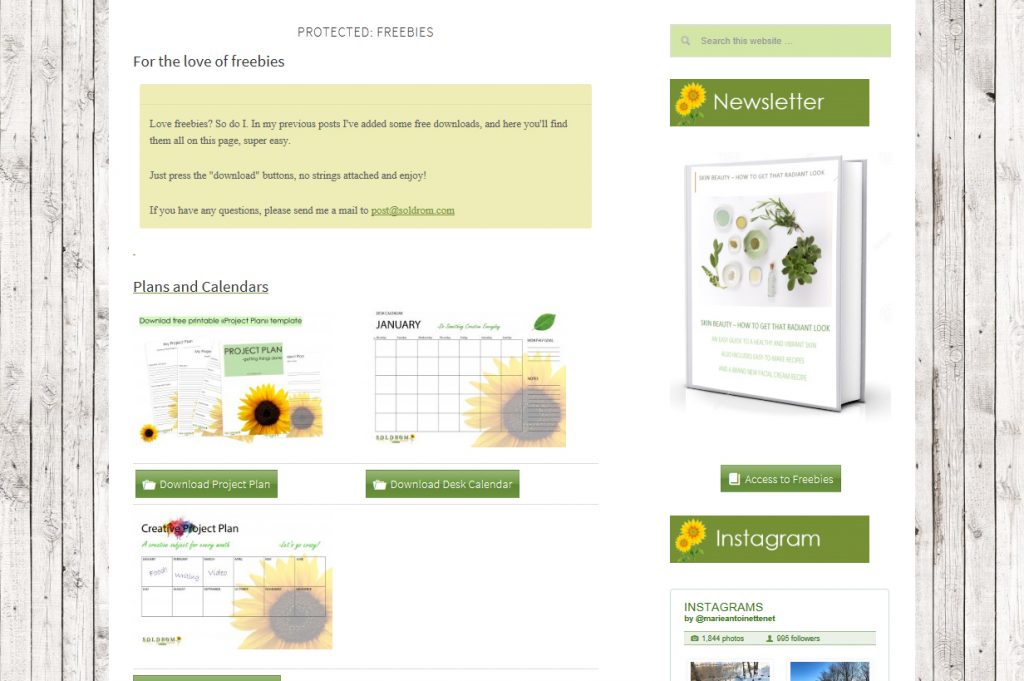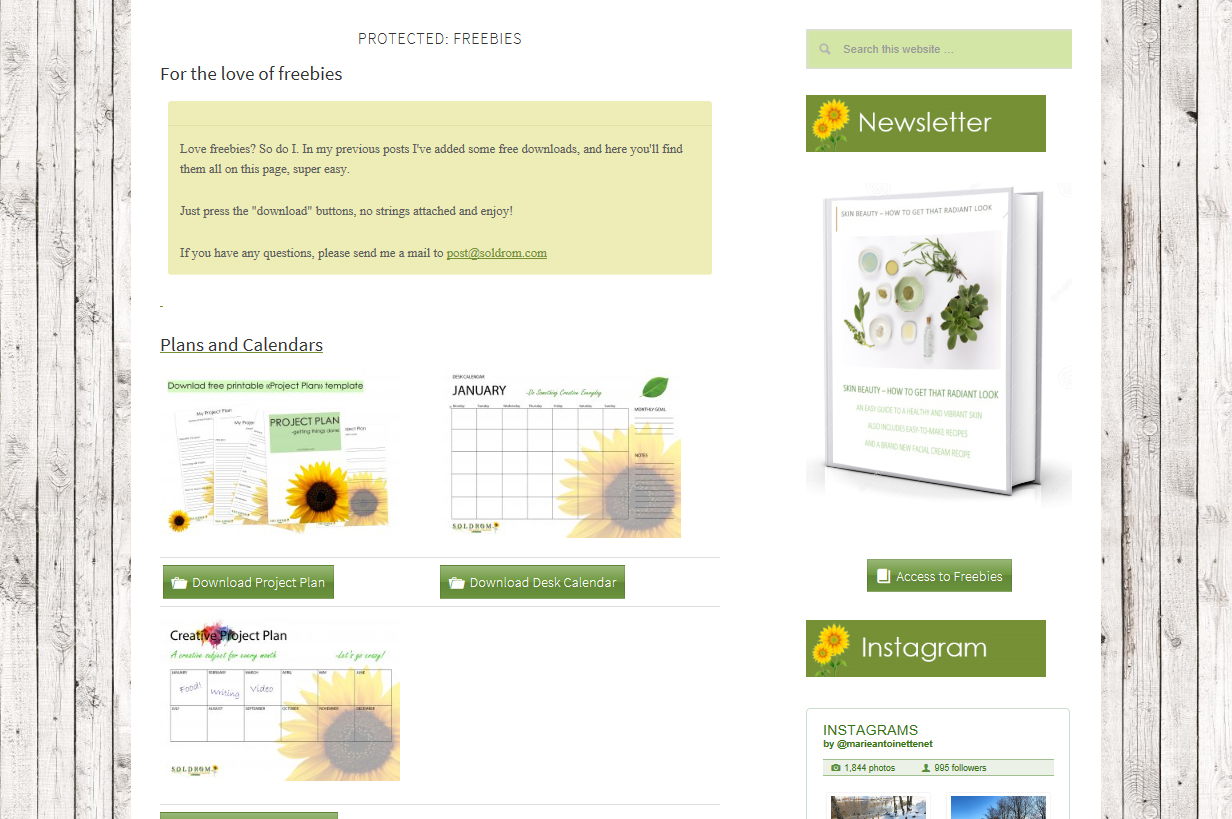 At the Freebies area you can download everything for free. Download printable plans, calendars, my e-book «Skin Beauty» and music.
I will in short time add many new freebies to download, so this will be very exciting.
To get into the «freebies area», you must sign up with your e-mail here.
You should get a mail right after signing up with a password and link to the Freebies site.
I hope many as of you will join, and please of you have any questions or problems, please let me know at post@soldrom.com.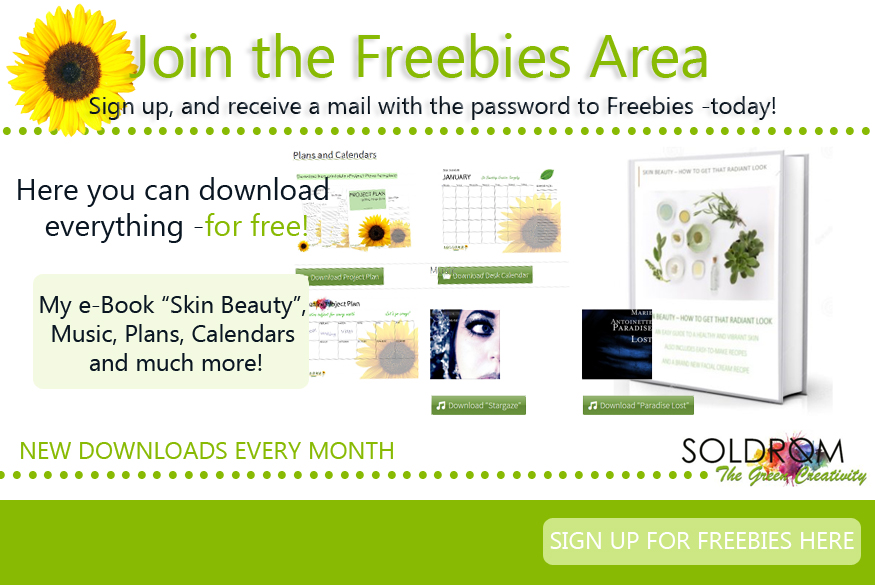 Comments
Kommentarer