Oslos food destination is Mathallen, here you'll find specialty shops, cafés and restaurants.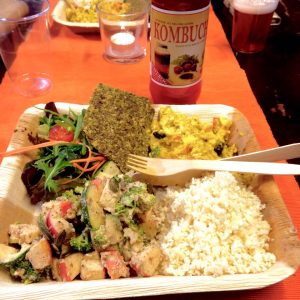 Just like Torvehallerne in Copenhagen, Oslo also has a place where everyone who appreciates high quality food and drinks can unite. The hall, just like Torvehallerne, offers meat, fish, vegetables, baked goods, coffee, tea and chocolats.
It's a wonderful atmosphere here and many samples you are welcome to try and eat. Anniken and I spent several hours here, just enjoying the place and get to talk to the people behind the counters.
VISIT MATHALLENS OFFICIAL WEBSITE>>>
We ate at «Helt Rått» a raw food place, and the food was amazing! To everyone who enjoys food from all over the World, Mathallen is the place. You will also find many interesting restaurants in the area.