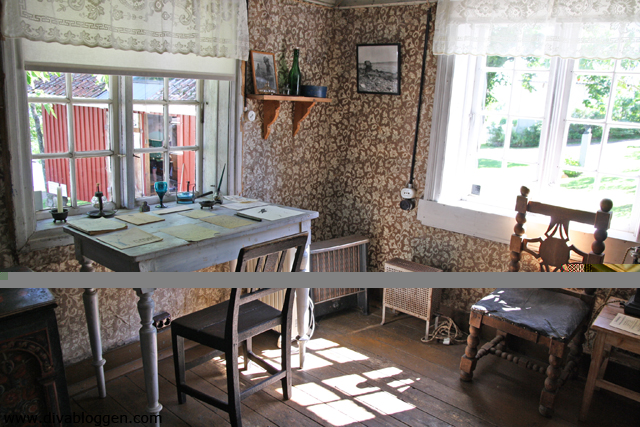 Edvard Munch's House, is Åsgårdstrand's biggest attraction. It was here that Edvard Munch lived and found the inspiration for so many of his famous paintings. It was in 1889 that Edvard Munch (1863-1944) spent the first of many summers in Åsgårdstrand. In 1897 he bought a spartan fisherman's cottage built at the end of the 18th century.
The house is now a small museum, open to the public where everything has been retained as it was when the artist lived there. The original studio building has been pulled down, but another building has been erected on the same site.
Edvard Munch painted many of his masterpieces in Åsgårdstrand, such as The Bridge, Four girls in Åsgårdstrand and The Dance of Life. These are now on view in major international art galleries.