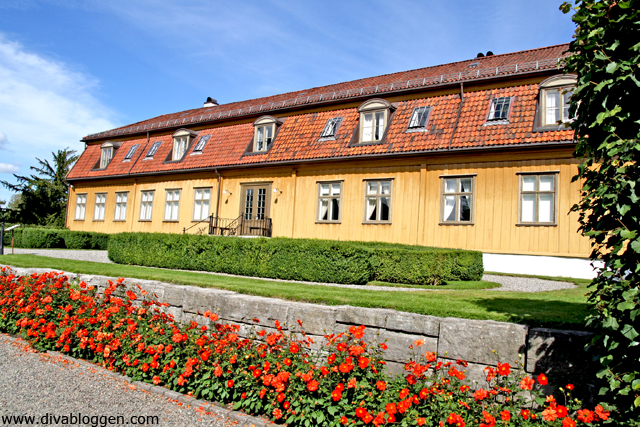 The Botanical Garden, founded in 1814, belongs to the Natural History Museum of the University of Oslo. Through research, education and plant conservation, the garden seeks to increase public awareness of the importance of plant diversity. The plant collections contain approx. 7500 species.
The Botanical Garden participates in the international efforts to preserve endangered species. Endangered plants can be found in several areas of the garden. Norwegian endangered species are particularly found on The Oslo Ridge.
In addition to familiar Scandinavian trees and bushes, The Arboretum contains many that are exotic and rare on our latitudes, like walnut, Southern Beech and tulip tree, as well as "living fossils" like ginkgo. The spring blooming in The Arboretum is spectacular.
The Greengardens: The greenhouses were built in 1868 and 1876. The Palm House contains the Evolution Room, Mediterranean Room and Desert Room. The Victoria House was specially constructed for the giant waterlily of the Amazonas, and also contains many other tropical plants.
The Systematic Garden: The Systematic Garden demonstrates the family relationships among plants. Botanical systematics have undergone great changes in recent years due to genetic analysis, which yields new knowledge of these relationships. This garden is frequently used for teaching purposes.
The Rock Garden: The Rock Garden contains alpine plants from all over the world. The miniature mountain landscape includes a meandering creek, ending in a small waterfall and pond. The flowering season starts in April and is at its peak in May and June.
Great-granny's Garden: The plants in Great-granny's Garden are collected from old gardens. Many of them are no longer commercially available, but are preserved here in a living archive. The garden is particularly designed for people suffering from dementia – the familiar scents, old-fashioned benches and other traditional elements have a comforting effect and improve their memory.
The Herb Garden: The Herb Garden contains both medicinal and poisonous plants, spices and culinary herbs, fiber plants and plants used for dyeing. In The Kitchen Garden you find vegetables, grains, fruits and berries.