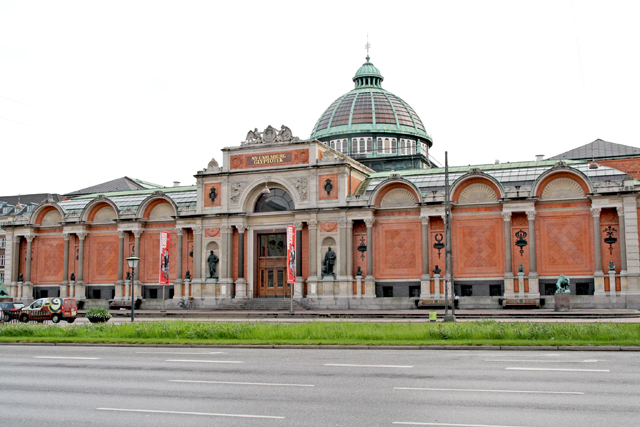 The Ny Carlsberg Glyptotek was built by Carl Jacobsen in 1897 (the son of the founder of the Carlsberg Breweries), and the architect of this beautiful building is Vilhelm Dahlerup.
The Glyptoteque in Copenhagen (Glypto-, from the Greek root glyphein, to carve and theke, a storing-place) has an enourmous collection of sculptures that used to belong to Carl Jacobsen. The focal point of the museum is antique sculptures from cultures in Greece, Rome and Egypt. It also contains more modern sculptures as a collection of Rodin, the middle ages and neoclassical scultures.

There is also a collection of paintings from the french impressionists, post-impressionists and from the Danish golden age paintings. Some of the french painters you will find at the glytoteque are by Jasques-Louis David, Monet, Pissarro, Degas, Cézanne and Renoir.
You'll find this amazing museum right across the street of Tivoli (Dantes plads) in central parts of Copenhagen. And on Sundays entrance is free for everyone.
VISIT THE OFFICIAL WEBSITE HERE