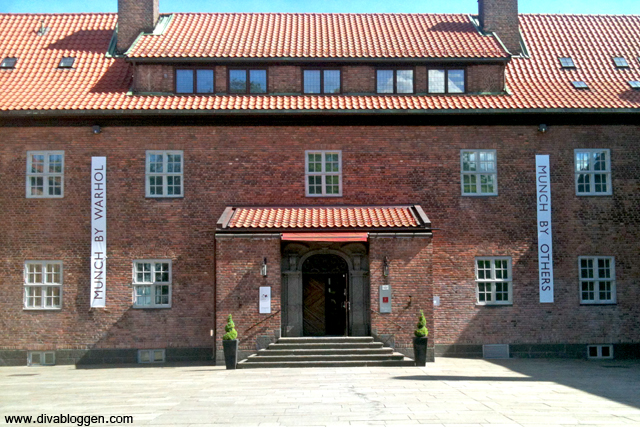 Haugar is celebrating the 150th anniversary of Edvard Munch's birth with a presentation of works by artists who have been inspired by Munch's work during the last 30 years. His historical significance and continuing relevance are constantly being reflected in today's Norwegian and international art. Several of Munch's iconic images have also assumed a role as collectively understood cultural metaphors.
In Norway it is hardly possible to consider the term "anxiety" without referencing The Scream. Munch's imagery has come to shape our collective understanding of existential and taboo-laden themes. This is a connection that has also been increasingly explored by international artists. A prime example in this exhibition would be Tracey Emin, who took the naked existentialism of The Scream and utilised it in a series of works in order to express her own spiritual pain.MUNCH BY OTHERS expands on Haugar's large collection of works from Andy Warhol's After Munch series.
This is the American pop-artist's vibrant interpretations in paintings and screen prints of Munch's iconic works: The Scream, Self-Portrait with Skeleton Arm, Madonna, and The Brooch. Haugar's Warhol collection (on long-term loan from Sparebankstiftelsen DNB NOR) is placed in a dialogue with the interpretations of Munch's images and iconography by contemporary artists.
Warhol's homage to Munch will be spread throughout the museum and highlight Munch's constant relevance. Among the international artists on show will be, apart from Emin and Warhol, Marina Abramovic, Louise Bourgeois, Turner Prize nominated Enrico David, Anette Harboe, Flensburg, Roy Lichtenstein, Robert Mapplethorpe, and in particular Georg Baselitz, who will be represented by several Munch-related paintings, some of them never previously exhibited. Among the Norwegian participants are Ragnar Almén, Unni Askeland, Halvor Bodin, Markus Brendmoe, A K Dolven, Lars Elling, Bjørn Melbye Gulliksen, Crispin Gurholt, Inghild Karlsen, Sonja Krohn, Lotte Konow Lund, Bjarne Melgaard, Astrid Mørland, Kjell Nupen, Helge Røed, Kjell Torriset and Morten Viskum.
The exhibition catalogue by Orfeus Publishing will contain texts by, among others, Jan Åke Pettersson and the curator of the exhibition, Tone Lyngstad Nyaas
Text: Haugar