Inside of me, not very well hidden there lives a hippie. I really love head chains and find them so beautiful. Here's how I made a head chain from a necklace.
I never liked this necklace, but didn't want to through it out either. So I decided to upgrade it.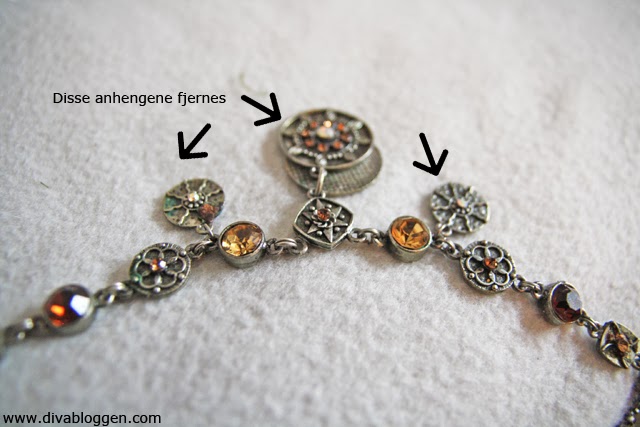 I removed the «coins» hanging from the necklace with a wire cutter.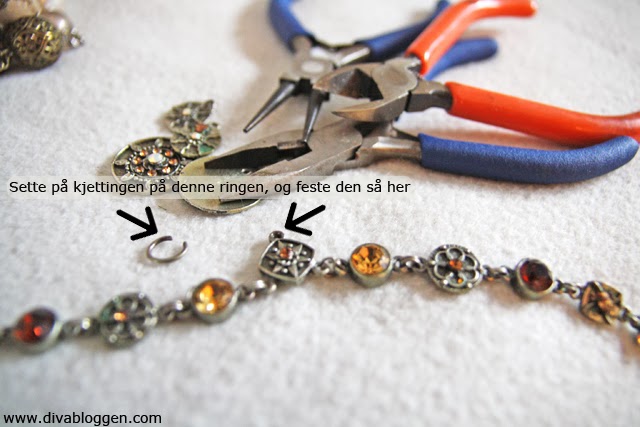 Where the coin in the middle had been I added a chain.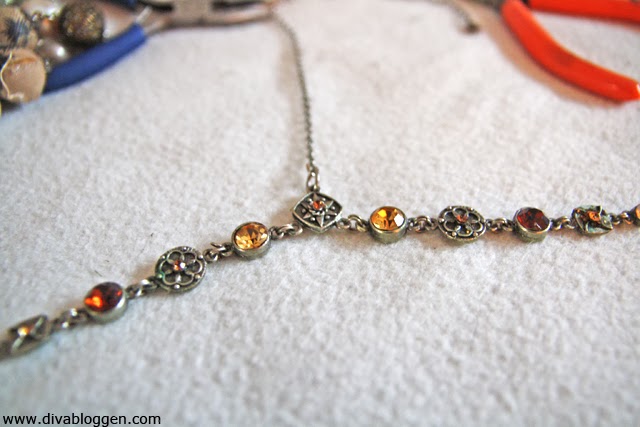 The chain were added in the back as well, and that's how I made my new head chain.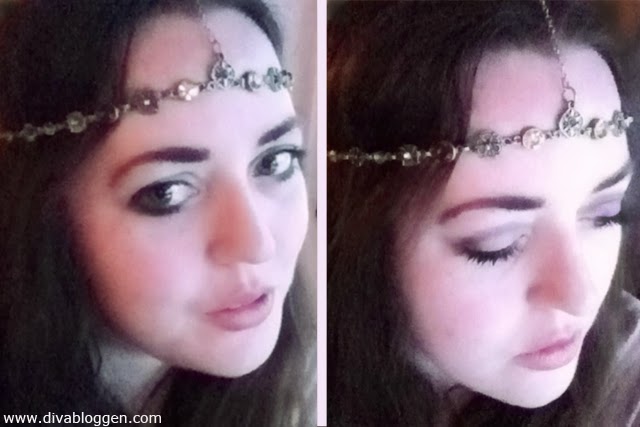 iPhone-Photos only, sorry about that, but it gives an idea how it looks on.