Weekly Meal Planner -Saves my Money and Time
When you say «weekly meal planner», you may not feel very cool or adventurous. But anyone else struggle with what to make for dinner? To always think of something new? Not to expensive? Or too boring? I do.
ALSO READ: 12 Creative Subjects in 1 year
For someone who plans – a lot, I'm really not organized when it comes to buying food. I take it as it goes, and what's been taken the most is my money. Oh-oh.
I love food, I like to make it, I really love the taste of good food, but buying food in the grocery store. Couldn't hate it more.
ALSO READ: Make Your Own Project Plan + free template
«Not all who wander are lost», but in my case it's true. I always feel a bit lost in the grocery store.
So, after years (don't remind me how long it took before I learned) of using too much money, and too much time in that boring store. I found the answer.
My only way to stay on top, is my weekly meal planner. I only focus on dinner, because breakfast and lunch is to advanced for me at this point. I'm a level 1, but at least I've leveled up.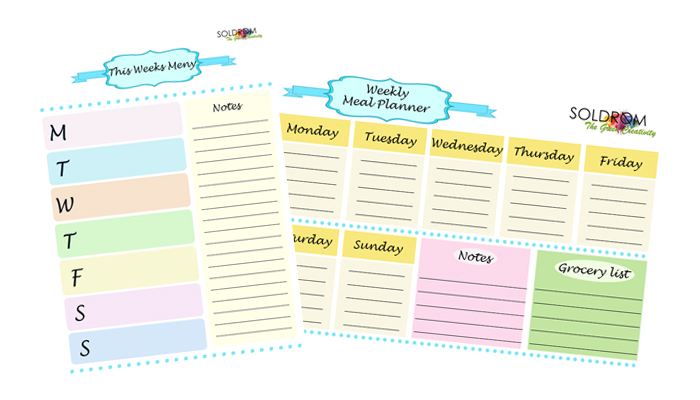 Download Free Weekly Meal planner
Since I love to make my own templates, I thought I could make one that others could use as well. I've made one (This Weeks Meny) that I use, since it's super easy.
The other one "Weekly Meal Planner" is super for those of you who want to add breakfast and lunch etc.
Remember a meal planner helps you save your money, and not at least time. Good Luck!
Both templates, and much more free stuff can be downloaded at "Freebies".