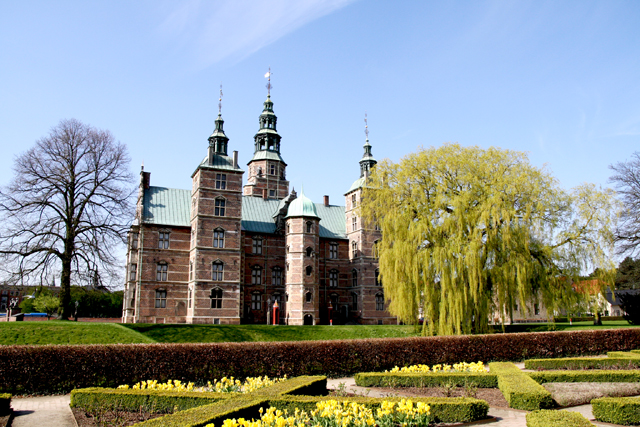 In Part II of Rosenborg Castle there's photos from the Crown Jewels. As well as other artifacts in the basement as weapons and wine.
The castle is open to the public for tours and houses a museum exhibiting the Royal Collections, artifacts spanning a breadth of royal Danish culture, from the late 16th century of Christian IV to the 19th century.
Some of these articles once belonged to the nobility and the aristocracy. The castle, now state property, was opened to the public in 1838.Of special interest to tourists is an exhibition of the Crown Jewels and the Danish Crown Regalia located in the castle. A Coronation Carpet is also stored there. The Throne Chair of Denmark is located in the castle. In the summer time, flowers bloom in front of the castle in the castle garden.
ALSO READ: ROSENBORG CASTLE PART I
The castle is situated in Kongens Have («The King's Garden»), also known as «Rosenborg Castle Garden». The Rosenborg Castle Garden is the country's oldest royal garden and was embellished in the Renaissance style by Christian IV shortly before the construction of the main castle. Today, the gardens are a popular retreat for the people of Copenhagen, and attract an estimated 2.5 million visitors every year. Next to the castle are barracks where the Royal Life Guards is garrisoned. The Life Guard guards the Castle.