Skin Beauty -My e-book for free
It's 2018 and what better way to start the year with a gift, from me to you! In 2017 I made a "comeback" on my blog. And I got hundreds of new followers on my Soldrom facebook -thank you so much for following me and the blog! skin beauty
Okay, so I've made a e-book about skincare. I love skincare and have studied it for a year at a Medical School in Norway. This small book contains previous blog posts, that have been modified and upgraded. There is also some new material in this book.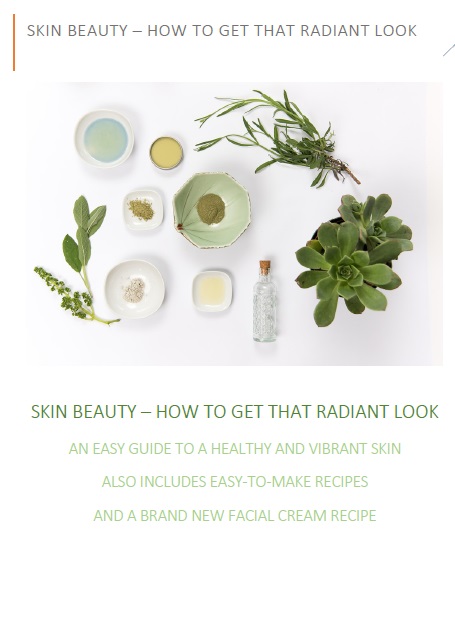 It's an easy how-to guide to find the best way to take care of your skin, what to do, what not to do, and how your daily skincare routine should be. Super easy to read, and super easy to follow.
I've also included some popular recipes, like the anti-age balm -and a brand new recipe for a facial cream that's not on the blog. The book is something I'm really proud of, and it made me want to write more.
Download My e-Book "Skin Beauty" Here
Like it's said, this book is for free, no strings attached. You'll leave your name and e-mail, and are signed up for my newsletter. Don't worry I will not spam you, and if you just want the book, sign off my newsletter when it arrives. No hard feelings.
I hope you find "Skin Beauty -How To Get That Radiant Look" useful, and if you have any questions, please feel free to ask me.
Thank you so much, and happy New year!