The Norwegian museum of Science -teknisk museum
The Norwegian Museum of Science, technology, industry and medicine (Teknisk museum) was founded in 1914. To the public the museum opened in 1932, and since 1985 it has been located at Kjelsås in Oslo.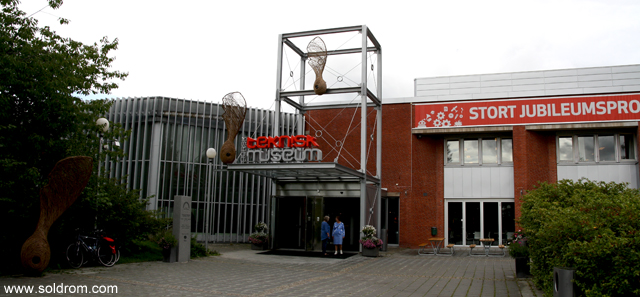 It's a huge museum with fun activities and experiences for children and adults. I personally had a great time here. First thing you'll met is the music machines. The exhibition also includes two sound studios and a music box table where you can create your own music. As well as listen to old recordings of the machines and instruments in the room.
In the basement there are machins from the mechanical and metal industries. It portrays the most important products and developments in Norway. The museum also made various installations and tasks for the public to solve. The different quizes involves bio energy, solar energy, hydro power, the rolling ball sculpture, heat camera, rolling race, additive colour mixing, the human heart, speed and sound (did I hear the doppler effect?), the floating ball (it's time to defy gravity) mathematics and the astroamfi. The last one was my favourite, you can travel through space by a game pad.
Transport is displayed on the first floor, a tram from 1894, a Volkswagen Bettle from 1949 and a big SAS airplane is all indoors, as well as many beautiful cars. There is so much to see and so much to experience, everyone should take a trip, a perfect day to learn and have fun. Love it!