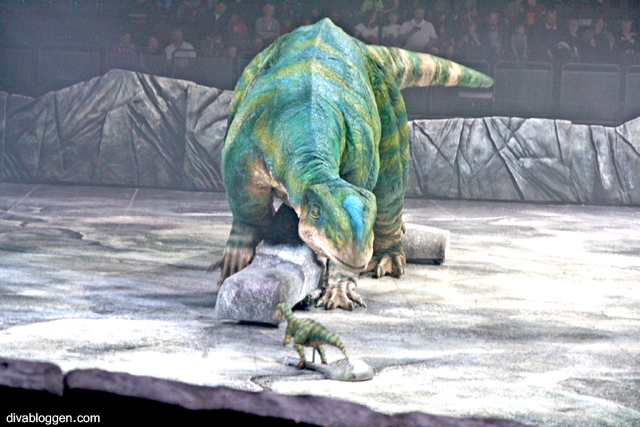 The Age of Dinosaurs
«They first appeared during the Triassic period, 231.4 million years ago, and were the dominant terrestrial vertebrates for 135 million years, from the beginning of the Jurassic (about 201 million years ago) until the end of the Cretaceous (66 million years ago), when the Cretaceous-Paleogene extinction event led to the extinction of most dinosaur groups at the close of the Mesozoic Era» -Wikipedia
Me & dinosaurs
I was obsessed with dinosaurs as a kid. I was a child of the 90s and I grew up with movies like «The Land Before Time» and «Jurassic Park». As soon I could read I needed to learn more, I even knew all the latin names.
This exhibition is from Tivoli, in the early 90s.
Walking With Dinosaurs -The Show
WWD is a six-part documentary television miniseries that was produced by the BBC, narrated by Kenneth Branagh, and first aired in the United Kingdom, in 1999.
In 2007 The Arena Spectacular began, this is a live version of the documentary. The show is really spectacular! The dinosaurs looks very alive, the music, the storyline, the actors. Everything is high quality. It's very child-friendly, but it's still entertaing to adults.
I really loved this show, and the child in me was happy to finally met old friends from books and movies.
READ MORE ABOUT WWD HERE

Photos from the show: