Tallinn -Promises, promises
«Given its age (over 800 years old) and its fascinating history, Tallinn is chalk-full of sights, museums and countless stories to help you pass the time rather interestingly.» Well, so they say.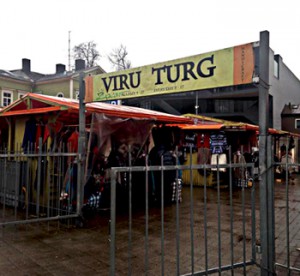 Facts: Estonia (Eesti) is a country in the Baltic region in the North-East part of Europe, right next to Russia. –Not scared yet? With a population of 1.3 million it's one of the least (popular) no, I mean least-populous countries in Europe. –Always be suspicious if people don't want to live here. The language is a finnu-ugric language, in other words closely related to finnish. So no words coming out of their mouths will seem recognizable to you. It all sounds dirty. –I bet now you are a bit scared.
The Capital Tallinn is the largest city in Estonia and would love to promote that they have a big variety of shops, restaurants, night clubs and sights to look at. You might feel though after you've spent a day here that they were are all lies, lies, lies. It depends on how much you like being bored and depressed on vacation.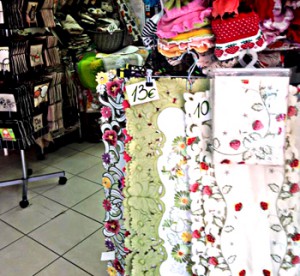 The Real Story:
There are indeed many shops, restaurants and clubs in Tallinn. It's just that they aren't very exciting. Most of the shops in the shopping malls are expensive with brands like Armani, Boss, Calvin Klein etc. You don't travel to Estonia to buy Armani, that's what we do in London and Paris, or back home (wherever that might be). If you don't like to buy anything from the ohladida brands there's always H&M. Good luck with that. So the shopping malls were no fun and not very unique in any way. Another promise that were broken.
The most tourist friendly place is Vanalinn (the old town) and believe me, you will get to know The Old Town very well. After a day you might as well just throw away the map. Honestly. You'll know it by heart, there are many nice restaurants here (yes, really) and the medieval feeling of the place is very charming. The first couple of days.
If you don't know what to do, you might go on the everlasting quest to find the pub The Highlander, there are maps all over Vanalinn, and they really suck and will most likely confuse your mind. But if you're like me, you'll find that confusion over the map situation as a peace of mind. After a while you might be lucky and find this place, and when you do find The Highlander, you'll see it's closed. If you're lucky though you'll notice that two hours have passed (that's the ever ending challenge really), time goes by so slowly in Tallinn, probably withcraft.
Their english is quite good, but when we were told they had a «finnish behavior» I didn't now that it was another word for rude or angry. If you get a smile out of the people working in the shops you are a wizard, highly gifted, or have a wonky face. The people look depressed and bored. But after several days in Tallinn you understand why. If this is the best thing Estonia has to offer then, oh my…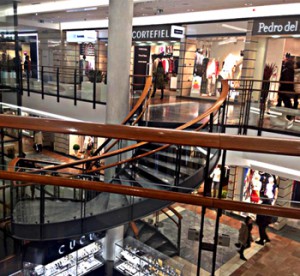 Is there anything nice to say about Tallinn? Of course there is! I wish I could say it was cheap, but I don't want to lie to you, too many lies have been told in previous posts about Tallinn. But back to the nice things to say, in The Old Town you can see the Alexander Nevsky Cathedral, Tallinn Town Hall, Pikk Herman, Oleviste Church and much more buildings like that. They even have museums, but not all of them are open from Monday-Thursday. The Medieval restaurant Olde Hansa was also nice. But it will all be better if your drunk. When you're drunk Tallinn is okay.
Still want to go to Tallinn? Then you must hate yourself or hate having fun, there are so many other cities in the world that can offer you so much more.