Body oil – my new best friend
I'm so in love with body oil. My skin gets superdry, especially at Winter and I really need some moisturize that does the job. Therefor an oil like this is the perfect solution.
The body oil I usually make is so, so, so easy to make, takes like 1 minute and voilá -it's finished. It also makes a perfect gift to give, but then I add some more oils with fragrance. If you want a calming scent I would use vanilla or lavender. For a more fresh scent I would recommend something with citrus.
You can't really do anything wrong here, just add the amount of scent you want, even if you use pure olive oil, it's all good.
Also make this amazing body butter that only requires 3 ingredients>>>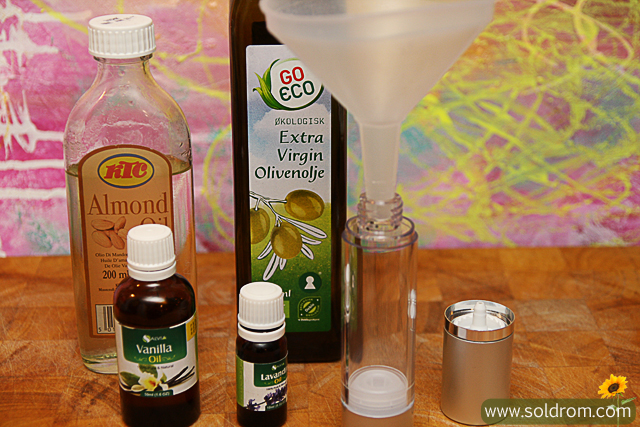 I love to have my oils on the airless pump, which you can get very cheap online (buy them on eBay). Another reason why I like a pump is that no bacteria from your hands will contaminate the oils.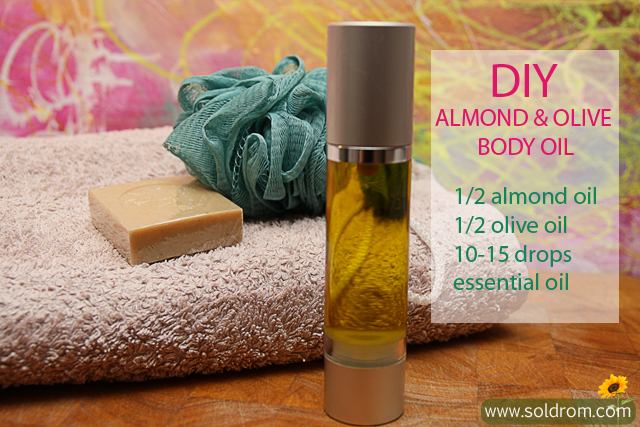 [yumprint-recipe id='17']