DIY Concrete -Solid as a rock
DIY Concrete came as a suprise for me as much as any, but boy how fun it is! My dad builds houses. I've seen him since childhood work with many materials to build a home. But the foundation (the most important thing) is always made by concrete. Big projects or small, the procedure is the same.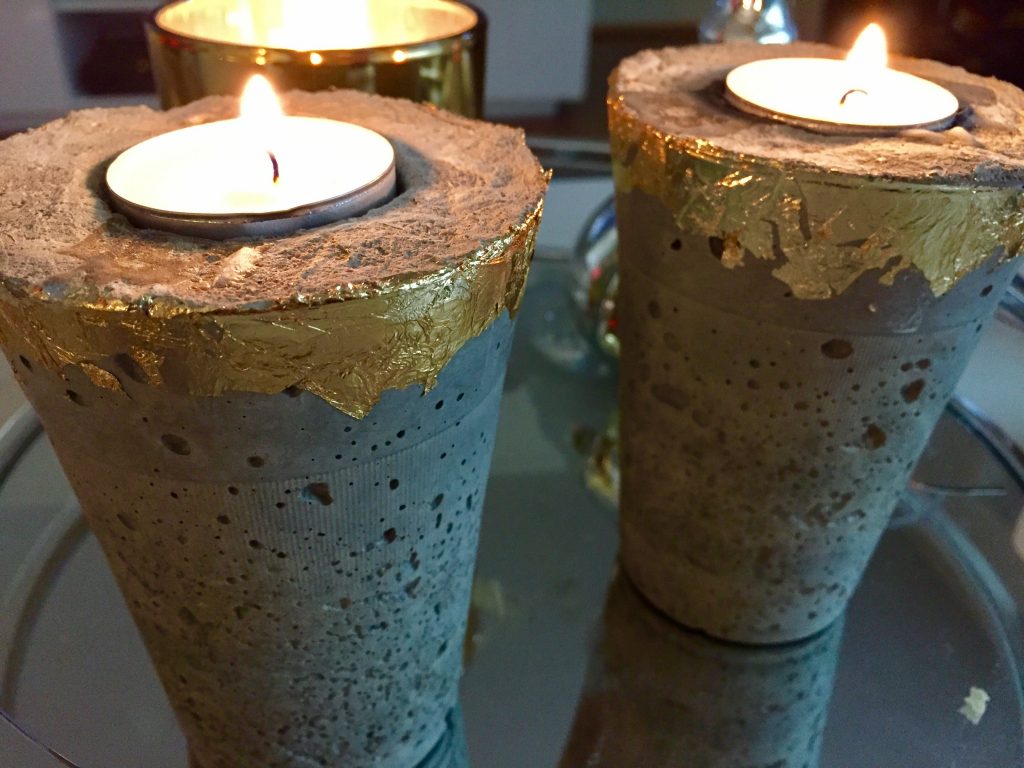 Making things with concrete ir super fun, and sometimes heavy! But you are making something really solid and that feels great. It's perfect if you want to make furniture (my brother Mikael made a black concrete table) or ornaments. Concrete is perfect to use both outside and inside.
I've made candlesticks, tealight holders and of course –a bunny! Candlesticks and bunny was made in a mould (I bought it at Panduro), the tealight holders are some plastic cups.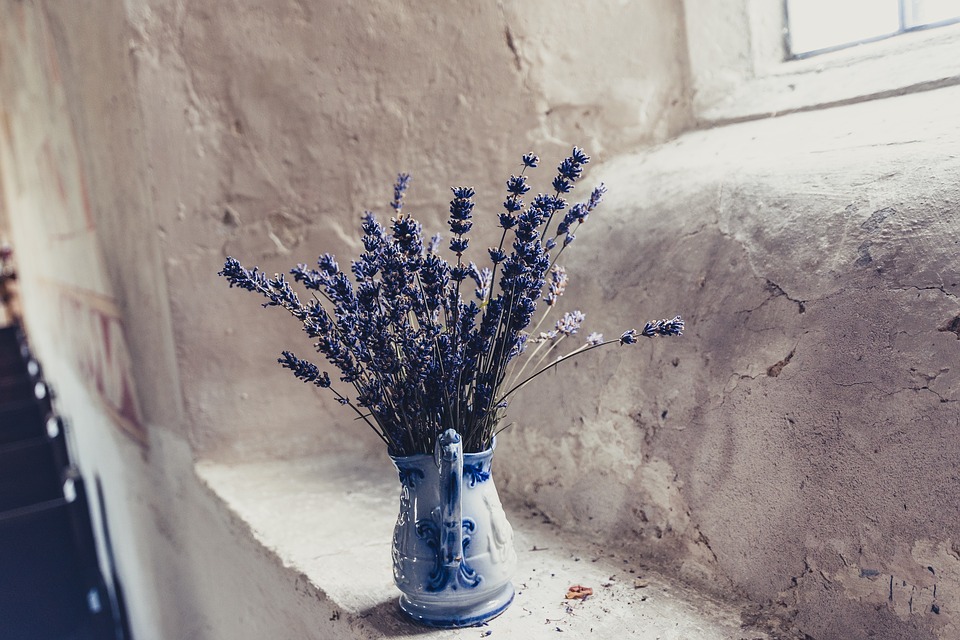 Instructions -Working with concrete
I'll recommend you do this outside, concrete inside your home is not the best idea. Concrete is very dusty and messy to work with, so let nature deal with your mess instead. Sorry nature!
Cover your clothes and use gloves! Always clean us soon as possible all the tools you've used. Since dried concrete it almost impossible to remove. Clean the moulds and tools with water and liquid soap.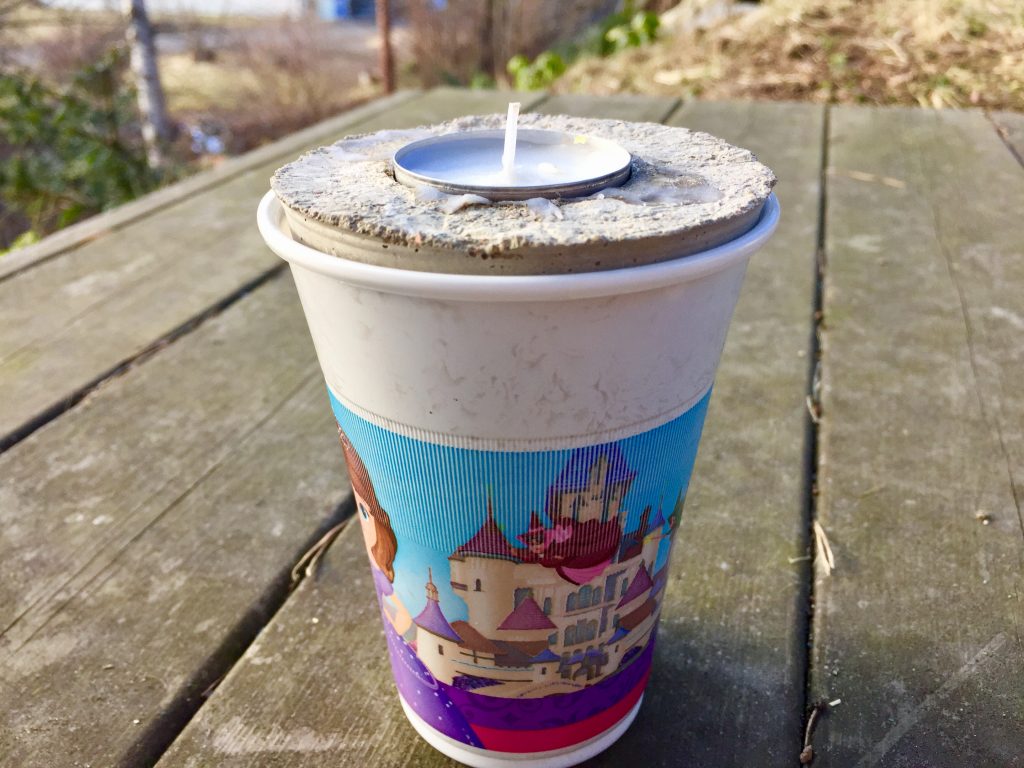 How to make concrete
Mix 1 part water with 5 parts concrete powder. Mix until it resembles a thick porridge, if it's to dry add some water, if it's too thin more concrete.
Mix for 5 minutes.
Brush the moulds with some cooking oil (any will do) before adding the concrete. Cover it with plastic and spray some water on the concrete every once and a while so it won't get too dry.
How long it will take to make it set depends on the thicknes, it usually will take a day (24 hours). The concrete will be completely light gray with no dark spots.