Bærums Verk – A Walk Through History
Bærums Verk started as iron works in 1610 and contiuned untill the 1900th century. The old and historic houses we see today, used to be where the workers lived and produced the iron. It's nowadays a really picturesque area, with beautiful old houses, parks, art and not to mentioned -the nature.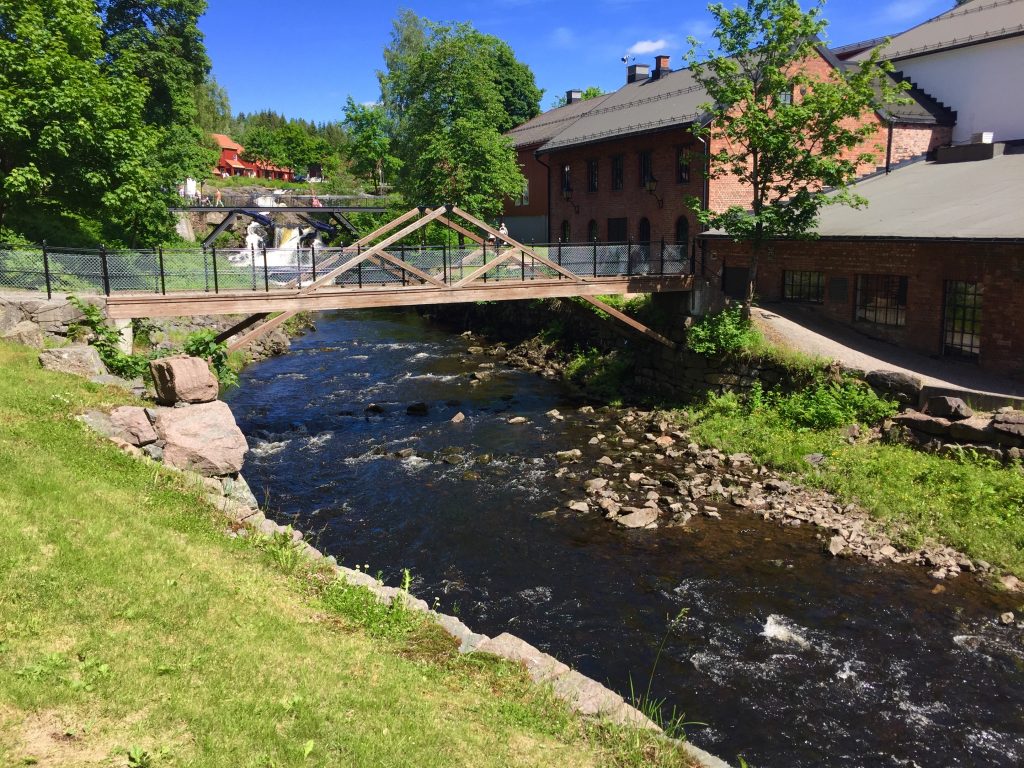 Located next to the river Lomma, you'll see dramatic waterfalls and a forest surrounding the area. It's like a time capsule. The modern world seems so far, far away, and it really feels like a place where time stands still.
Bærums verk today
You'll find more than 50 shops, restaurants, galleries and workshops. Many (most) are handmade and unique products. Beautiful art, good food and fascinating shops are everywhere. It's small, but still so magical and feels like a wee timetravel back in time. Yes, I know I keep mentioning it, but that really is the feeling you get from this place. Beeing in another era, and I love it so much!
Summer and Christmas are without a doubt the best times to come and visit, it's really cozy and timeless. .
This is a perfect place to bring your whole family for a day out, perhaps a picnic? I am really glad I went here, because it was such a wonderful day.
Here are some pictures from Bærums Verk: