Sagdalen and it's long history
Sagdalen has a long history with timber and other kinds of wood. The Sagdalen area was popular for sawmills because of the river Sagelva. «Sag» in Norwegian means saw, so the names are not really that original.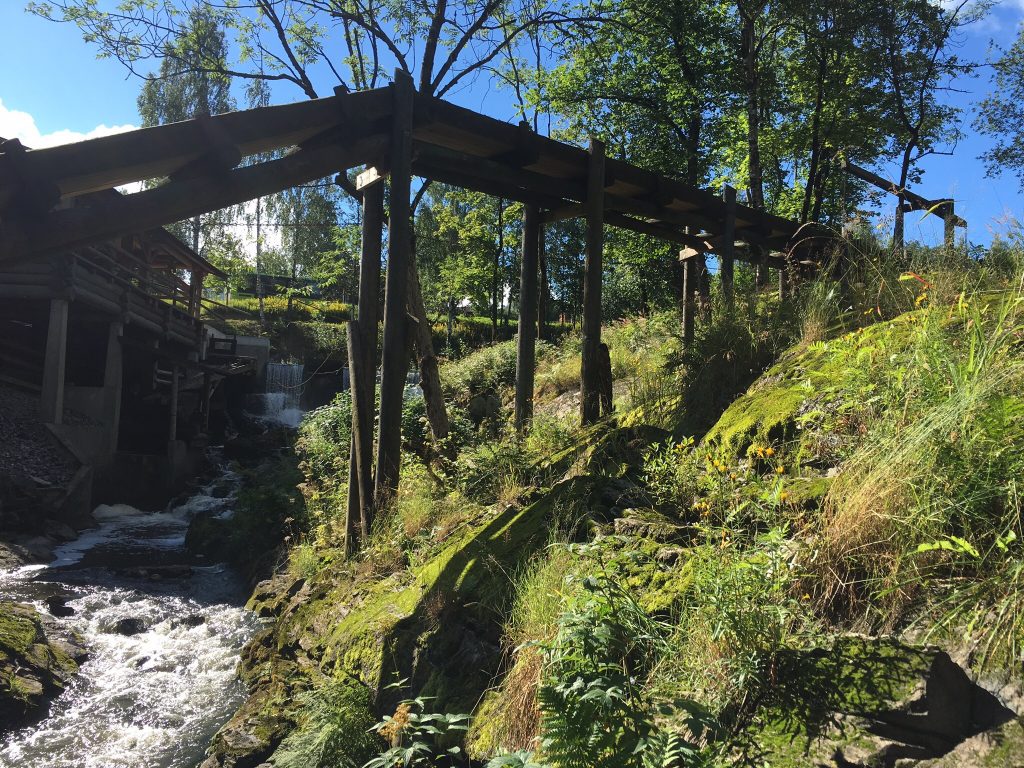 The sawmills came to this area very early, the river has been used since medieval times, and in 1670 there were over 20 sawmills.
When the railways came in the 1700th centery, slowly it took away more work from the sawmills, and after the 1950's it's been pretty much dead.
Sagdalen today
In 2007 the monument in Mølleparken (The Mill Park) was finished, they also finished «the saw path» (in Norwegian Sagstien) in 2008. This is a great small road, if you want to walk next to the river. The path goes on for quite a bit, and is perfect if you want to run outside. Another path worth checking out is the ancient road between Oslo and Trondheim.
The Mill Park is a really beautiful place, that show us how it must've looked like centuries ago. All the nature and surroundings makes this monument really nice.
It's an open park, it's small but a perfect place to enjoy a picnic (many people eat here in the summertime) or just explore. Even kids seem to like the park area and think of how the men «in the olden days» worked here.
It feels really norwegian with the dramatic landscape, rocks, water and the waterfalls. It makes me think of what Rosseau said about it beeing «trolls in the air«.
Here are some pictures from my perfect summer day in Sagdalen.